Reduces pollution of streams and reservoirs.
Assists with construction site productivity.
Improves eye appeal of job site.
Our Products
Use one of the links below to learn more about our products.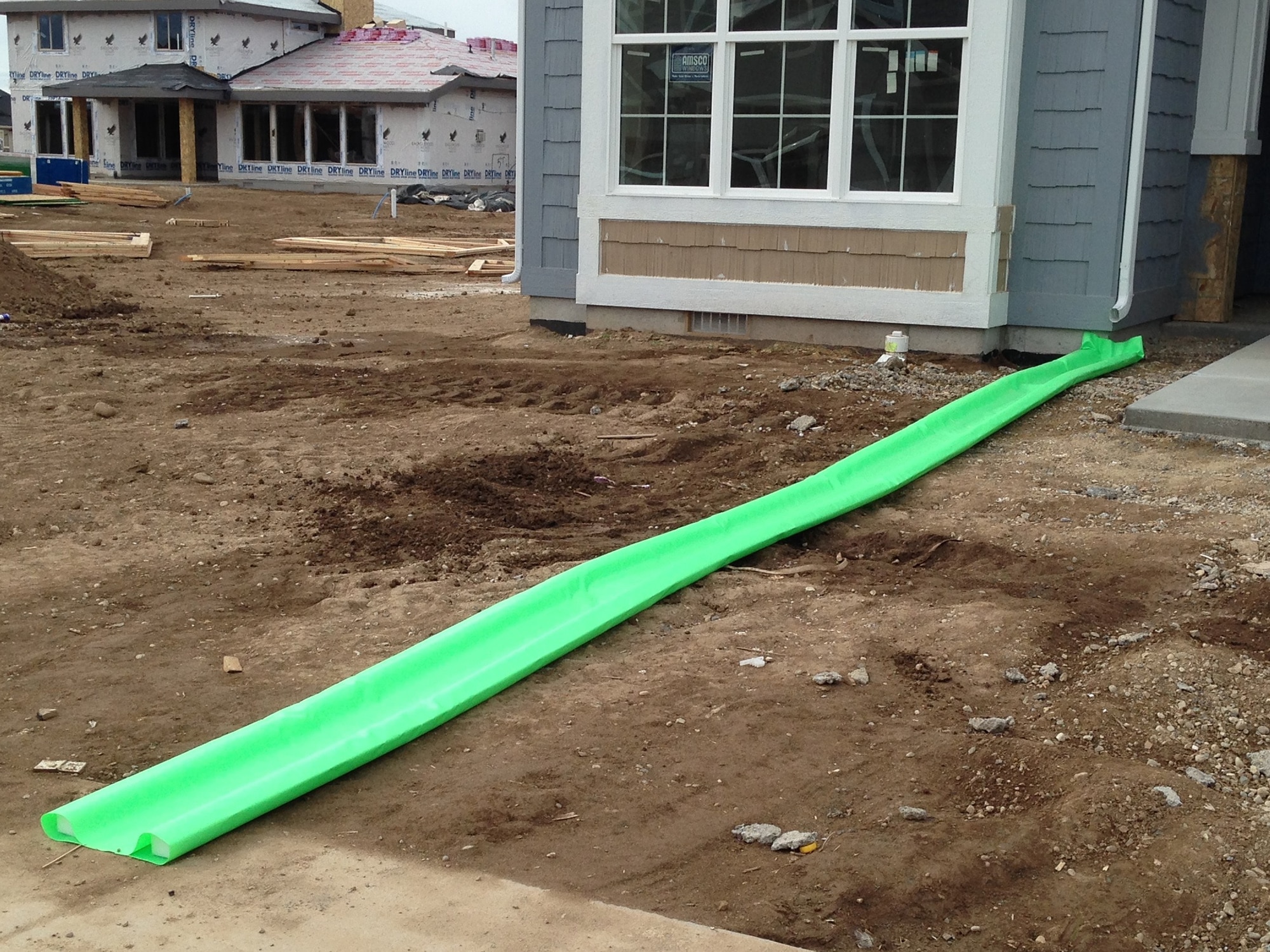 Channels and Diversions
Vinyl channels direct cleanish storm water from downspouts to hard surfaces, preventing erosion. Vinyl diversions can direct stormwater around construction sites or release water from behind wattles or silt fence onto the sidewalk and street.
Learn More