Reduces pollution of streams and reservoirs.
Assists with construction site productivity.
Improves eye appeal of job site.
Our Products
Use one of the links below to learn more about our products.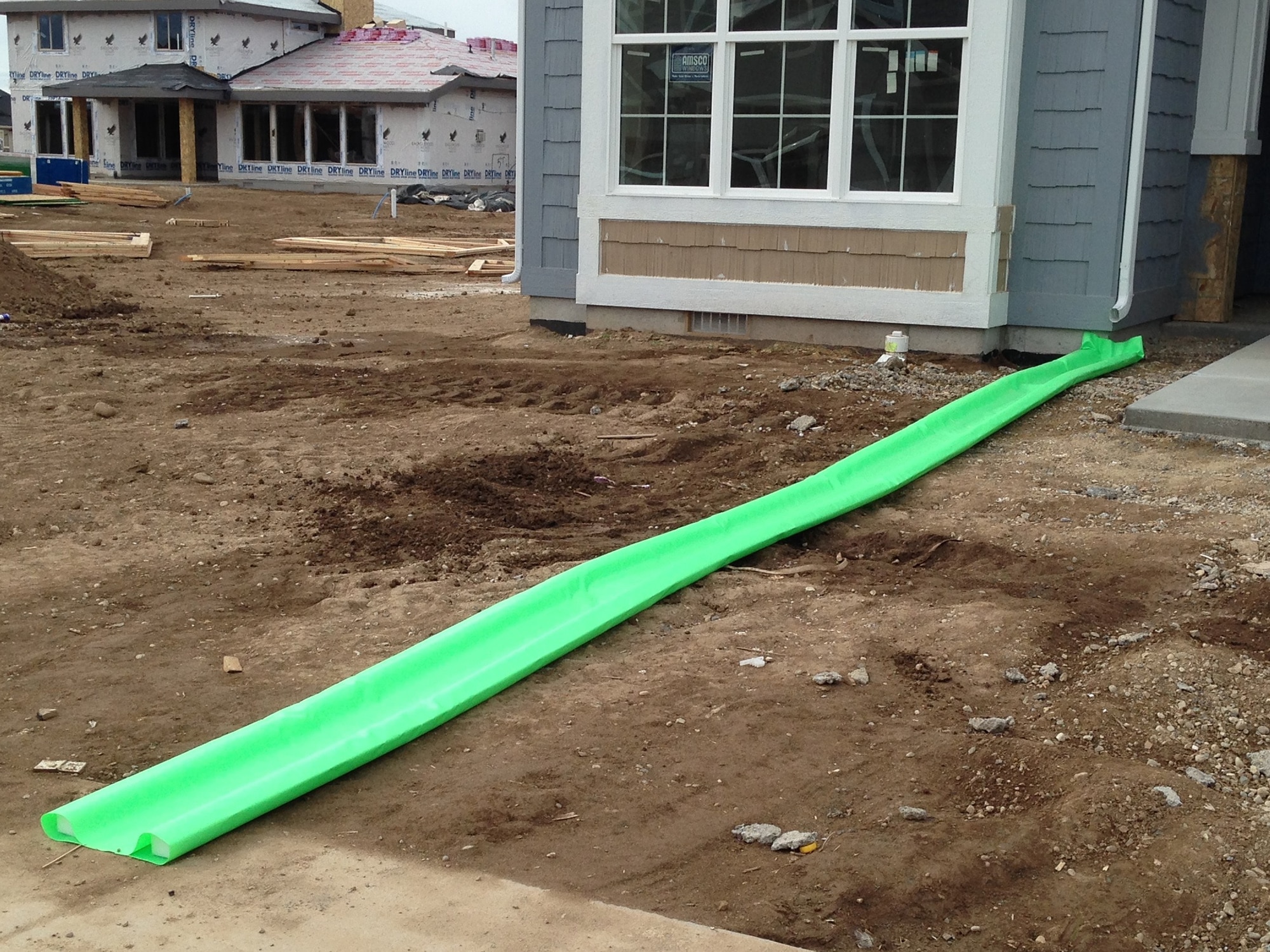 Channels and Diversions
Vinyl channels direct cleanish storm water from downspouts to hard surfaces, preventing erosion. Vinyl diversions can direct stormwater around construction sites or release water from behind wattles or silt fence onto the sidewalk and street.
Learn More
Gator Paving and Construction
Blocked drains are the biggest the problem in various cities that occurs due to the entry of sediments in it but with Gator Guard gutter gator inlet protection now bid adieu to blocked drain problem. Whether it is at a construction site or near your home, getting gator paving and construction done will prevent the sediment from entering into the drains. Also, it will prevent and minimize runoff to a certain extent! At Gator Guard, we provide the best quality products and their installation facility to keep everything running smoothly at the job site. The erosion and runoff at a construction site lead to pollution of streams and reservoirs, but getting proper gutter gator inlet protection done will help you to minimize the pollution at the job site.
Construction site has water pits here and that is not a pretty view for any visitor, but with the help of our proper erosion control and other facilities, now you can improve eye-appeal of the job site instantly. If your site is near or around the water stream, it can hamper your work, but with our weighted wattle installation, you do not have to worry about water entering your construction site, and hence it will improve productivity at the job site.